REAKTION AUF VERLETZUNG: PURIFOY KOMMT!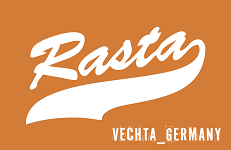 Weil RASTA Vechta mehrere Wochen auf seinen US-amerikanischen Neuzugang A.J. Turner verzichten muss, hat der Klub dessen Landsmann Preston Purifoy (29) unter Vertrag genommen - für drei Monate. Turner plagt sich derzeit zum einen mit einer Verletzung am linken Knie herum, zum anderen mit einer des rechten Sprunggelenkes. RASTA setzt für die zweite Oktoberhälfte auf eine Rückkehr des 24-Jährigen ins Teamtraining.



Leicht überschaubar ist aktuell das Trainingsgeschehen an der Pariser Straße. Am Mittwoch hatte Derrick Allen in der zweiten Einheit des Tages gerade einmal acht RASTA-Profis in Aktion. A.J. Turner machte wie Nigel Pruitt (Oberschenkel) und Joschka Ferner (Rücken) individuelle Übungen am Spielfeldrand. Während Pruitt und Ferner schon bald wieder voll belastbar sein sollen, wird's beim US-Amerikaner länger dauern. In dieser Personalien einen Schnellschuss abfeuern aber wollte Derrick Allen nicht: "Natürlich hätten wir das in solchen Situationen oft Übliche tun und A.J. direkt wieder entlassen können. Aber ich denke, dass A.J. immer noch einer unserer besseren Spieler werden kann. Aus meiner Sicht ist es also das beste, ihn hier zu behalten und ihn in seiner Reha zu unterstützen. Ich möchte von ihm nämlich noch gerne sehen, was er in dieser Mannschaft leisten kann."



Um die Zeit der Reha von A.J. Turner zu überbrücken, wird am Freitagvormittag Preston Purifoy in Bremen landen und dem Team nach folgenden Medical Checks zur Verfügung stehen. Der 29-Jährige spielte zuletzt in der zweiten spanischen Liga in Palencia, zuvor schon seit 2014 in vier anderen europäischen, ersten Ligen. Schon zu College-Zeiten (University of Alabama at Birmingham) überzeugte Preston als Dreierschütze, traf in insgesamt vier College- und sechs Übersee-Saisons sieben Mal 40 oder mehr Prozent seiner Distanzwürfe. "Preston soll einfach in der Defense seinen Mann stehen und seine Qualitäten als Dreierschütze einbringen. Auch kann er zum Korb ziehen und hat zuletzt bei Palencia für einen guten Klub gespielt", weiß Derrick Allen über seinen nun zwölften Profi im Team.



Preston Purifoy im Kurzportrait



Geburtstag: 16. Januar 1992
Nation: USA
Größe: 1.96 Meter
Gewicht: 100 Kilo
Position: Small Forward
Stationen: RASTA Vechta (seit 2021), Palencia Basket (Spanien, 2020/21), FC Porto (Portugal, 2019/20), BC Kolin (Tschechien, 2018/19), Jämtland Basket (Schweden, 2016 bis 2018), MBK Handlova (Slowakei, 2014/15), University of Alabama at Birmingham (2010 bis 2014)



RASTA Vechta - 2021/2022 - Der Kader



Sheldon Eberhardt (Guard, 25, D/USA), Joschka Ferner (Forward, 25, D), Deng Gue (Forward, 24, UGA/USA), Jannes Hundt (Guard, 24, D), Kristofer Krause (Guard, 20, D), Robin Lodders (Center, 26, D), Carlos Medlock (Guard, 34, USA), Nigel Pruitt (Forward, 25, USA/D), Preston Purifoy (Forward, 29, USA), Devin Searcy (Center, 31, USA), A.J. Turner (Guard/Forward, 24, USA) Josh Young (Guard, 33, USA). Head Coach: Derrick Allen (41, USA). Assistant Coach & Athletic Trainer: Arturo Ruiz (29, ESP).
Medieninformation: RASTA Vechta